La Varella
08.06 - 15.06
64-84 €
15.06 - 20.07
74-100 €
20.07 - 03.08
90-120 €
03.08 - 17.08
120-140 €
17.08 - 31.08
84-96 €
31.08 - 30.09
62-80 €
Ciavai
08.06 - 15.06
70-90 €
15.06 - 20.07
80-100 €
20.07 - 03.08
90 - 120 €
03.08 - 17.08
130-140 €
17.08 - 31.08
90-110 €
31.08 - 30.09
70-90 €
Enrosadira
08.06 - 15.06
100 - 120 €
15.06 - 20.07
120 - 140 €
20.07 - 03.08
140 -160 €
03.08 - 17.08
180-220 €
17.08 - 31.08
120-160 €
31.08 - 30.09
100 - 120 €
La Varella
02.12 – 21.12
64 - 88 €
05.12 – 08.12
80 - 120 €
21.12.19 – 04.01
170-200 €
04.01 – 01.02
80 -140 €
01.02 – 15.02
80 -130 €
15.02 – 29.02
170 -200 €
29.02 – 14.03
100 - 120 €
14.03 – 28.03
90 - 110 €
28.03 – 14.04
64 - 88 €
Ciavai
02.12 – 21.12
70- 100 €
05.12 – 05.12
80 - 130 €
21.12.19 – 04.01
170 - 210 €
04.01 – 01.02
80 - 140 €
01.02 – 15..02
90 - 140 €
15.02 – 29.02
170 - 210 €
29.02 – 14.03
110 - 130 €
14.03 – 28.03
100 - 120 €
28.03 – 14.04
70 - 100€
Enrosadira
02.12 – 21.12
100 - 120 €
05.12 – 08.12
110 - 160 €
21.12.19 – 04.01.
240 - 280 €
04.01 – 01.02
110 - 160 €
01.02– 15.02
120 - 180 €
15.02 – 29.02
240 - 260 €
29.02 – 14.03
120 - 180 €
14.03 – 28.03
110 - 160 €
28.03 – 14.04
100 - 120€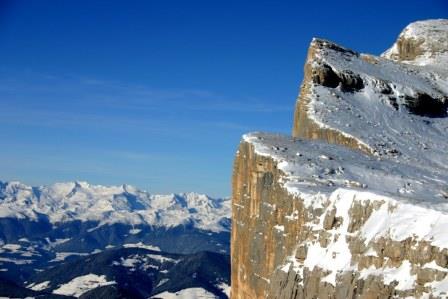 I prezzi, comprensivi di IVA, s'intendono per appartamento al giorno per un soggiorno minimo di 3 pernottamenti. (Rimane esclusa l'imposta di soggiorno comunale pari a 1,40 € a notte e persona oltre i 14 anni) La prenotazione dell'appartamento è da considerarsi valida e definitiva solo dopo l'invio di una caparra confirmatoria pari a 200 – 300 €, da versarsi di norma tramite vaglia postale oppure bonifico bancario.
Gli appartamenti sono disponibili dalle ore 15.00 del giorno di arrivo fino alle ore 09.00 del giorno di partenza (salvo altri accordi). Gli arrivi ritardati e le partenze anticipate all'ultimo momento verranno conteggiati ugualmente.
Spiacenti ma non si accettano carte di credito. Nel prezzo sono compresi tutti i servizi elencati alla voce appartamenti.
Die Preise verstehen sich pro Tag und Wohnung inklusiv MWST für einen Mindestaufenthalt von 3 Tagen. (Dazu kommt noch die Aufenthaltssteuer von 1,40 € /Nacht und Person über 14 Jahren) Die Reservierung wird erst nach erfolgter Banküberweisung eines Angeldes in Höhe von 200 – 300 € definitiv bestätigt. Die Wohnungen sind am Anreisetag ab 15.00 Uhr beziehbar und sollten am Abreisetag innerhalb 9.00 Uhr geräumt werden.
Persönliche Ansprüche werden immer wenn möglich, gerne berücksichtigt. Wir bitten um Verständnis, wenn im letzten Moment gemeldete frühere Abreisen oder verspätete Anreisen in Rechnung gestellt werden müssen.
Wir bedauern, aber wir können keine Kreditkarten annehmen. Im Preis sind alle oben erwähnten Dienstleistungen enthalten.
The prices, including VAT, are per apartment/per day for a minimum stay of three nights (please note this does not include the local tourist tax). An apartment booking is deemed valid and definitive only after a confirmation deposit equal to €200-300 has been sent, to be paid usually through postal order or bank transfer.
The apartments are available from 15.00 on the day of arrival until 09.00 on the day of departure (unless otherwise arranged). Late arrivals and departures brought forward at the last minute will still be billed.
We regret to inform you that we do not accept credit cards. The price includes all services itemised under 'Apartments'.